*These resources and eRsources are available for loan to members of AANSW - if you would like to reserve them please email the Library on
nsw.library@dementia.org.au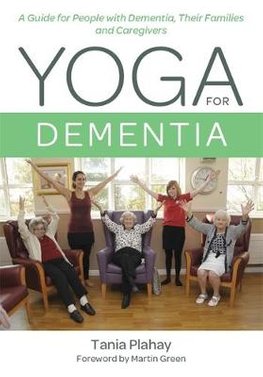 Proven to enhance wellbeing, posture, breathing and sleep, and reduce anxiety and agitation, this programme shows how yoga can be adapted to benefit people with dementia.Based on the findings of a pilot therapeutic yoga programme for people with dementia in care homes, this book offers substantial yoga sequences, breathing exercises, meditations and mindfulness exercises for improving symptoms associated with dementia. It offers an innovative Reminiscence Yoga approach, which uses sounds, music, guided imagery and familiar actions to stimulate memories. The book demonstrates the many benefits of yoga for people with dementia, and describes the ways that each yoga exercise can be adapted for people of different abilities.
Qigong for Wellbeing in Dementia and Aging
Qigong is the centuries-old practice of moving vital energy (Qi) through the channels of the body, known as meridians, to promote vitality and health. Stephen Rath details current research and Traditional Chinese Medicine theory to show how Qigong practice can support cognitive functioning, as well as emotional and physical wellbeing, in people with dementia. Qigong for Wellbeing in Dementia and Aging presents a set of accessible Qigong exercises and breathing techniques adapted specifically for older people who may be frail or have limited mobility, which address specific symptoms associated with dementia. These include exercises for the hands and feet, exercises for releasing emotions through the Five Animal Sounds, seated exercises, and facial exercises. The exercises, contributed by the Natural Healing Research Foundation from their Senior Exercise Class in Hawaii, are presented with clear explanatory illustrations. The final part of the book describes the Chinese understanding of nutrition as an essential underpinning of good health into old age, and provides health-giving food and drink recipes for people with dementia based on these principles. There is also a helpful chapter on practicing Qigong to protect against caregiver burnout. This will be an invaluable book for care professionals, nurses, activity coordinators, and physical therapists, as well as people with dementia and their families.
Music remembers me
Connection and wellbeing in dementia brings to life the experience of people living with dementia and their interaction with music through an Australian-first project involving more than 700 aged care residents.
While a diagnosis of dementia may be stressful and challenging, this book equips people living with dementia and those who support them with positive, meaningful ways of using music to enjoy experiences together-maximising feeling and connection.
Music remembers me includes moving stories from music engagement - along with practical advice and tips about introducing music into daily care. Author Kirsty Beilharz has woven together fascinating insights into music, our brains and dementia with practical advice on music engagement. This ground-breaking book is written with the general reader in mind and is certain to be a vital resource for supporting people living with dementia in Australia and around the world.
*lists of music include classical; the crooners; folk and country early rock and roll and R&B and pop and rock !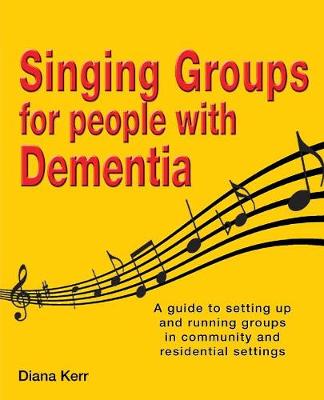 Singing Groups for People with Dementia : A Guide to Setting Up and Running Groups in Community and Residential Settings
everything you need to know about setting up and running these includes;
Chapter One: What is so good about music? 3
Chapter Two: What is so good about music for people with dementia? 7
Chapter Three: What do you need to know about dementia? 11
Chapter Four: Preparing yourself 21
Chapter Five: Preparing others 22
Chapter Six: Roles of people involved 29
Chapter Seven: Identifying a suitable venue 33
Chapter Eight: Fundraising 36
and much much more ...
also checkout resources available from our eLibrary