**These resources are available for loan to members of AANSW - if you would like to reserve them please email the Library on

nsw.library@alzheimers.org.au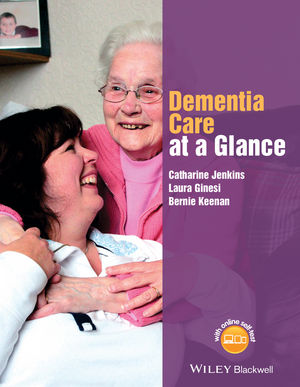 Dementia care at a glance
A relatively short book to help you ....
Dementia Care at a Glance is the perfect companion for health and social care professionals, nurses, students as well as family members and voluntary workers needing information and guidance about dementia care. Taking a person-centred and interpersonal approach, each chapter outlines an aspect of the experience of living with dementia and the steps that the nurse or healthcare professional can take to support them.
Life Story Work with People with Dementia : Ordinary Lives, Extraordinary People
Introducing life story work, a way for people with dementia to connect with their relatives, carers and the professionals working with them. This evidence-based book explains the many benefits of life story work, with practical guidance for introducing it in a variety of settings. The authors show how life story work can empower people with dementia to inform care practitioners and family members what care and support they may need now and in the future, by taking into account their past and their future wishes and aspirations. The book includes practical information on how to get started, ethical considerations such as consent and confidentiality, and considers issues of diversity and how to address them. The voices of practitioners, researchers and family carers sit alongside those of people living with dementia to present a wide-range of perspectives on life story work
Enriched care planning for people with dementia : a good practice guide for delivering person-centred care
by May Hazel, Paul Edwards and Dawn Brooker
The correlation between `disengagement' and illness in people with dementia living in long-term care settings is becoming more widely recognised, and developing and adapting front-line staff responses to the changing needs of individuals is a crucial factor in addressing this problem. This book presents a complete practical framework for whole person assessment, care planning and review of persons with dementia or signs of dementia (including those with learning disabilities) who are in need of, or already receiving, health and/or social support. The book provides photocopiable assessment forms, guidelines for carrying out the assessment, and suggestions for tailored interventions based on the profile that emerges from the assessment process. The authors also include a clear explanation of the five theoretical components of dementia that are considered in the assessment: health, biography, personality, neurological impairment and social psychology. This good practice guide will provide a step up to the challenge of providing person centred care as a minimum standard rather than just an ideal. Care workers in residential settings and social workers assessing clients for their support requirements will find this an essential resource.
Reminiscence and life story work: a practice guide
Reminiscence is a valuable tool for the professional carer as well as those who are looking after a family member or friend. It enhances and enriches the care relationship, and benefits both the person being cared for and the carer.
This fully-updated fourth edition is full of practical information on planning and running successful reminiscence work. Topics covered include reminiscence with individuals and couples, inter-generational reminiscence, reminiscence with individuals from minority ethnic groups and reminiscence with people with sensory and learning disabilities, dementia, depression and terminal illness.